When it comes to marketing and branding, first impressions are always important. It is important to instantly build trust and credibility with potential customers, lest they will find another travel agency to plan their trip.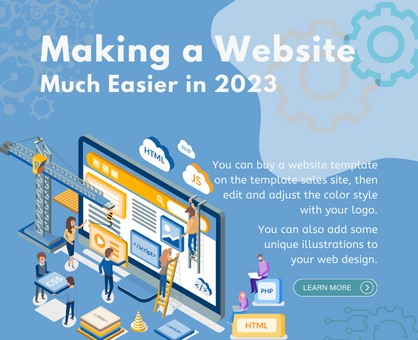 Things to Consider for Travel Website Design
In today's digital era, every business owner needs a website for sure to make their brand digitally known and acquire more customers and clients. When it comes to marketing and branding, first impressions are always important. It is important to instantly build trust and credibility with potential customers, lest they will find another travel agency to plan their trip.
Web design is now at the center of providing a satisfactory online experience to the target audience and end-users with optimal usability. Modern web design has come a long way and websites cannot afford to look like the classified section of the newspaper. If the website just looks sophisticated and doesn't function flawlessly, it will not stand a chance to attract more customers to the business.
Effective web design doesn't just create visually appealing layouts but also implements favorable SEO optimization techniques to help the website rank high on Google. There are some things to consider for travel website design that will help the travel agents to make their website gain more reach and views with extensive customer growth.
Basic Elements for Travel Website Design
Knowing which elements are best for effective travel website design is the efficient way to determine how you want your website to be displayed to the user and incorporate your business goals, marketing objectives, and branding. Here are the best and effective elements of website design for travel agencies that can help travel agents to captivate organic leads without any worries.
User-Friendly Design
When designing the website for the travel business, the audience and customers should be the first priority in your mind. Here are some basic things one should know to make the website user-friendly:
· The website should be easy to navigate as easy navigation encourages users to engage and interact effectively.
· The overall search engine ranking of the website is also influenced by the user-friendliness and visual appeal of the website.
· If you are wondering how to generate organic traffic in the travel business, user-friendly design is a perfect way.
· If the users are bouncing off without engaging with anything on the website, Google will recognize that there is something that the user does not like in your website. To avoid organic dropping in the website, one should consider some of the user-friendly elements such as a home page with easy and clear navigation, a search option, form submission, and an aesthetically pleasing design.
Mobile Responsive
In today's mobile-oriented world, it is important to know about the tips to ensure travel website is mobile friendly than traditional computers and laptops.
· A responsive website always keeps your audience engaged longer and offers a greater opportunity for your business growth.
· As per research, 57% of internet users say they wouldn't even recommend a travel business with a poorly designed mobile website. The best company for travel website design will offer you a mobile-friendly and responsive website that will help you to grow your travel business and generate organic leads.
Overall Layout and Visual Appearance
There is a saying that the first impression is the last impression and the saying becomes quite effective when it comes to the travel website.
· If you are wondering how designing impacts the travel website, it makes the travel website visually appealing to the target audience to capture the customers and clients.
· It is important to wow the audience as soon as the web page loads. As per the research, viewers take around 50 seconds to form an opinion for any website and decide if they want to take the service from there or not which will further determine if the customer retain-ability.
· So, if you want to make your travel brand known to a wider audience then you have to go for a visually appealing website.
· The website design and layout should be simple, familiar, intuitive, clean, and easily accessible.
· The logo of the travel business, navigation, and search box should be designed properly in the website as these elements inspire brand recognition and user interaction.
Color Scheme
Sometimes travel agents often neglect the importance of visuals, but it is important for them to know how to use visuals to represent travel business.
· It is important to have an interactive color scheme in the website as it portrays the opinions of the website and the specialty of the business.
· Trust us, the groundwork like the color scheme and interactive layout design will surely help you to achieve greater success and make your travel business attain higher business revenues.
· travel agents have to keep a keen eye on the color scheme of the website as it will help the travel business to be easily understandable by the audience.
Built for SEO
Search Engine Optimization or SEO is another crucial part to make a travel website SEO friendly with these tips.
· If travel agents are seeking success online, it is the most important aspect to do so. Still, travel businesses often neglect this important factor until their website is already designed.
· It is important to effectively optimize each web page of the website to be more competitive and rank on Google's first page.
· An SEO-friendly website is designed and built to allow the search engines to crawl easily across the website, exploring and reading web pages, and learning more about how Google should rank the website.
Speed
When the user visits the website, the first impression of the brand is how long the website takes to load. Internet users have now grown quite accustomed to receiving information in a timely manner.
· If the pages of the website take more than 5-10 seconds to load, there will be up to 40% of bounce rate which is quite the potential clients won't even look at the website because of the speed. This is the reason why the speed of the website should be at the forefront and one should know how to enhance the loading speed of a travel website.
· It is a wise idea to keep the website pages lean and functional to make it a speed-friendly website for the users. To implement this, avoid the fancy flash items, music, and large videos in the layout.
Building an effective website depends on things to consider for travel website design which further ensures its overall usability and user-friendliness. Combining the mentioned elements in website planning and designing will surely promise you the best opportunity for online success.