tips to use Facebook to attract potential customers. Finding the travel business success with Facebook is not that hard, but it does need a little time and knowledge of how to truly engage your customers and drive more leads and sales.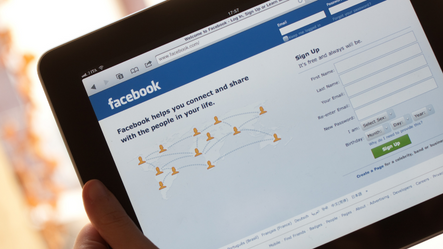 Tips to Use Facebook to Attract Potential Customers
If there is one social media platform that all travel agents should use to enhance brand awareness, it is Facebook. Although nowadays some of the younger demographics are passing up Facebook including Instagram and Snapchat, Facebook still dominates the world of social media when it comes to business growth.
Around 1.85 billion active users on Facebook use the app daily which still makes it a globally known social media platform. It has been estimated that approximately 60% of travel agents find their perfect niche and target audience over Facebook and it also helps them to make their travel business successfully grow.
If you want to reach a more targeted audience via Facebook, it is important for you to know about tips to use Facebook to attract potential customers. Finding the travel business success with Facebook is not that hard, but it does need a little time and knowledge of how to truly engage your customers and drive more leads and sales.
How to Attract Target Audience on Facebook
Believe it or not, Facebook is not just about pet photos, news articles, selfies, and those sponsored ads. The travel business can also generate customers from Facebook and have great business revenues as long as they are using the right approach. Having billions of active users on Facebook, travel agents can find a wide range of potential customers and target audiences on the platform. Social media promises an easy way to travel agents to reach the target audience and influence them as per their niche. Tried and true social media marketing tips for travel businesses can help travel agents to build a Facebook following, generate organic and paid leads, and turn followers into customers.
Prioritize the Business Objectives
Undoubtedly, every travel brand is on Facebook to generate more business and attract more potential customers. Getting more business from Facebook is directly related to how you represent your travel business on social media.
· If you want to have a remarkable presence on Facebook it is important to specify the business goals & objectives and pay more attention to the tips to prepare a marketing plan for a travel business.
· The marketing plan should be elaborated as well as easy to understand.
· The travel agents should specify the type of business, social media platforms they are going to use, target audience, demographics, market research, and competitor analysis. It will help them to have in-depth knowledge of the latest trends on Facebook and they can work accordingly on their Facebook presence.
· The clear business objectives also help the target audience to have more trust in the travel brand and the travel business can attain credibility.
Build the Facebook Audience
To grow the travel business on Facebook and enhance brand awareness, the travel agents need to make the page and posts as discoverable as possible.
· Make the travel business page customized as per the target audience touch-points.
· For that, the customer personas can help you out and it is essential to know the importance of customer personas in travel business.
· After the creation of the business page on Facebook, have a brief overview of your travel business and its services in the about us section.
· Share your page URL to family and friends as well as existing customers and encourage them to follow the travel business page.
· To grow the reach of the page, update the relevant graphics frequently and share them in the related groups.
· Travel agents can also capture potential customers and target audiences with the help of Facebook ads.
Create Relevant and Knowledgeable Content
To attract more customers on Facebook for the travel brand, the travel website design company recommends posting relevant and knowledgeable content.
· Just don't limit the business page to post sales-driven graphics and visuals, but also post trendy and educational content as well.
· The key to generating leads on Facebook and enhancing brand awareness is to post different content at different times that align with the goals and objectives of the business rather than driving sales or generating sales.
· Such type of content is proved to be helpful to engage more customers to the travel brand.
· Aiming for fluffier goals including reach, awareness, buzz, customer satisfaction, feedback, and engagement is just as important as lead generation and sales goals.
· It is the best way to capture the target audience and keep them engaged. In fact, while using Facebook for business, it is important to interact with the target audience with engaging posts.
That's why; a perfect balance of direct and indirect lead generation content is beneficial for the growth of the travel business. When the travel business posts product or service-focused content with a call to action, it will only generate a handful of qualified leads. But when the travel business starts posting educational or entertaining content, it will generate tons of leads, reach more people, and give them the opportunity to learn business skills.
Use Facebook Ads Effectively
Last, but not least, Facebook ads are the most crucial component to make your business grow over Facebook.
· It also helps travel agents to enhance the social media presence of their travel businesses without any worries.
· The best and most effective Facebook ads are high-quality, and relevant that fit seamlessly into the user's newsfeed.
· To maximize the reach of the ad and make it more effective, travel agents can use Audience Insights. The tool will help travel agents to target the ads more effectively and know more about the audience.
· The data also can help the travel business to create stronger customer personas for future reference, build compelling and engaging content, and competitive research.
Facebook is still a great platform to grow a travel business and it is important to figure out how it can work for your travel brand with the tips to use Facebook to attract potential customers. Even with the new social media platforms popping up, Facebook is still the most popular platform to generate organic leads and greater business revenues in the travel industry.